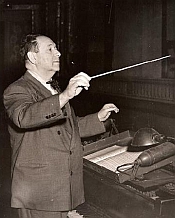 "I can recall the name of [no other youthful composer] who was already a master of the most subtle musical idiom of his day and had at his command a fund of ideas that the best of living composers would not disdain to possess."
Ernest Newman -The Nation, 24 Aug 1912

Select Performances
While it is difficult to maintain a current and exhaustive list of each and every performance of Korngold's works worldwide, below are some highlights of upcoming concerts and events that may be of interest to our readers.
As Covid-19 vaccines finally are being distributed and administered, there is a hope that live concerts and performances may soon start occurring again. We had elected to temporarily halt posting information for events while they were restricted to online media, websites, and similar resources. Though performances are still limited to those same resources, but with wishful thinking and a hope for the increased likelihood of performances with live audiences again in the near future, we begin slowly posting information for select events.
We begin with Sono Ensemble's livestream concert "Midnight Tales".
---


Enter "Korngold" as a search term to refine the concert list.
Things You May Have Missed…
WORLD PREMIERE
Korngold's Much Ado About Nothing Suite
for String Quartet
An autograph manuscript of Korngold's Much Ado About Nothing for string quartet was recently acquired at an auction by the archives of the Society of Friends of Music in Vienna. The previously unknown version receives its world premiere in performance by the Steude Quartett on 8 May 2012 at Vienna's Musikverien Gläserner Saal/Magna Auditorium.
UNCSA_logo
Shakespeare's
MUCH ADO ABOUT NOTHING
The University of North Carolina School of the Arts (UNCSA) recently presented
a fully staged production Shakespeare's spirited comedy Much Ado About Nothing
with the American premiere of Erich Wolfgang Korngold's complete incidental score.
See our page devoted exclusively to this production here.
---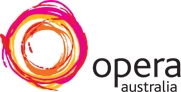 Die tote Stadt
First staged performance in Australia
Directed by Bruce Beresford
Starring Stefan Vinke and Cheryl Barker
The ground-breaking new production of Korngold's third opera that used holographic technology on stage and state-of-the-art cinematic surround sound ran from 30 June thru 18 July 2012. See our special webpage about this production here.
Page last updated March 2021