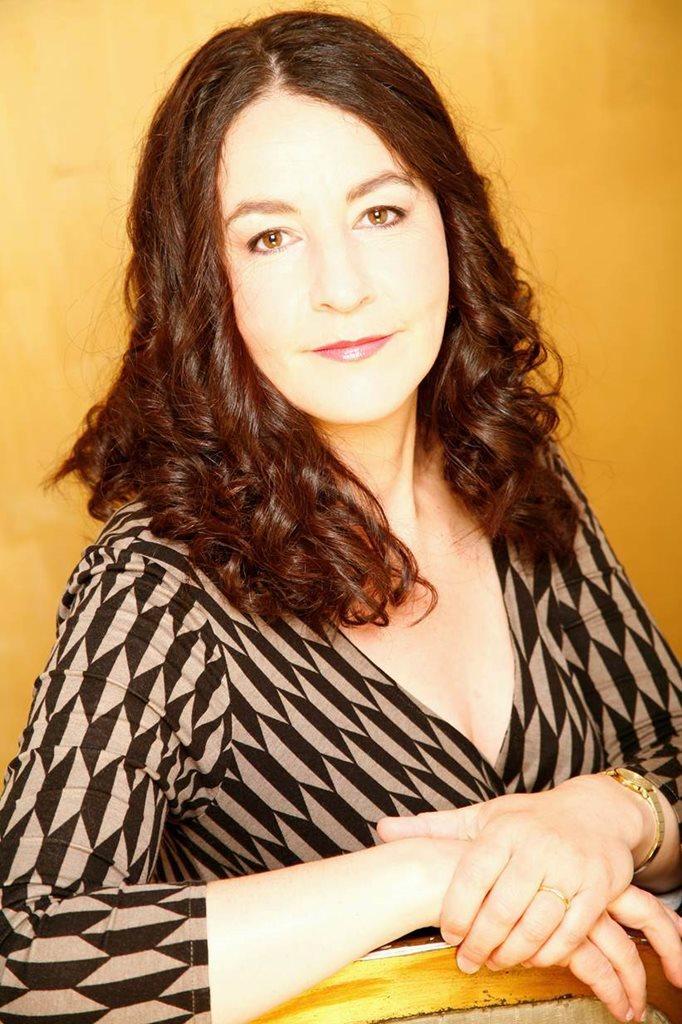 Ms Jessica Duchen in a freelance writer and Korngold biographer. She contributes regularly to BBC Music Magazine,Gramophone Classical Music and other periodicals. Her biographical information can be read here.
The following interview with her was first posted in June 2001.

Q: Ms. Duchen, when was the first time you heard the music of Korngold?
When I was about nine years old, I used to love watching old movies on TV on Sunday afternoons (in fact, I still do!). One of my favourites was The Sea Hawk because of its wonderful, wonderful music. But although the composer's name had a whole credit to itself at the beginning, it came and went in about two seconds and I could never remember it. I forgot all about it until I was about 19, when a dear friend and musical mentor of mine mentioned Korngold's name, was astonished that I hadn't heard of him and put on a record of the Pierrot Tanzlied from Die tote Stadt for me to hear. I was completely bowled over. I bought the LP of the whole opera, listened to it the whole way through and cried my eyes out! It was only when I read the sleeve notes that I realised this was the very same composer who had written The Sea Hawk.
Q: What was the main reason for you to choose Korngold's life and music to write a biography?
After my first encounter with Korngold's music, I became passionate about it and wrote my university dissertation on Die tote Stadt. Thus I learned of his extraordinary life, the fascinating worlds he lived in, and the bizarre characters and events beyond his control that dominated his life. I was astonished that no full-length biography of him then existed. So, when the editor of Phaidon Press's 20th Century Composers series approached me a number of years later to ask whether I would contribute a book to their list, on the spur of the moment I suggested Korngold. To my astonishment, the editor turned out to be a fan and thought it was a wonderful idea. I couldn't believe my luck!
Q: Please tell me more about your research. Was it difficult to find information?
The main printed sources were Luzi Korngold's biography of her husband and Julius Korngold's memoirs – but neither can be relied on 100%. Julius's book is really not to be trusted at all, even if you can decipher his very flowery 19th-century German! My best fortune, however, was to meet Korngold's elder son, Ernst, and his family, who welcomed me to their home in Portland, Oregon (sadly, the younger son, George, had died a couple of years earlier). Ernst spent a very intensive few days talking to me, despite the fact that he was in poor health at the time; he died very soon after my book was published. I also very much enjoyed my time researching in Los Angeles. I rooted about in the Academy of Sound and Motion Picture Sciences Library – a lovely place, full of useful and unusual information. I saw some of the film score manuscripts in USC. And I spent several extremely happy days watching all the Korngold movies I hadn't seen before, in the film and TV unit of UCLA, on small reel-to-reel machines with screens about 10cm wide! I also went to Vienna, which I loved, although I found little actual information there; the valuable thing was wandering about the old city, soaking up the atmosphere, using my imagination to trace Korngold's footsteps through it – and of course, sampling the kind of chocolate cakes he loved so much!
Q: Please describe your most touching moment when you wrote the biography?
It actually occurred after the book was published. None of Korngold's operas have ever been staged in the UK, to this day. But Die tote Stadt received its very first British performance, in concert, in autumn 1996 – by an amateur orchestra, the very accomplished Kensington Symphony Orchestra, at the South Bank Centre. The hall was sold out! And the reception was completely ecstatic. Everyone was crazy about it! I was on such a high afterwards that I phoned Ernst immediately to tell him about it and to say that I wished he could have been there to see it. I could hear then that he was not well; and that was the last time I spoke to him before he died.
Q: Why do you think Korngold was forgotten for so many years? Why did his music have to wait so long for its revival?
Korngold kept writing big, emotional, romantic music through the late 1940s and 1950s when the trendy style that all the critics approved was atonality, serialism and what is now sometimes called the Plinky-Plonky school of music. His was the style of another age. The world had changed immeasurably during Korngold's lifetime – my theory is that after the horrors of the two world wars, the general 'collective unconscious', if you like, simply couldn't cope with beauty, grand-scale emotion, great-heartedness and optimism any more. And while Korngold's style was very much his own voice, it wasn't a voice that people were willing to hear at that time. But that was only part of the story…
Q: How significant was the influence of Korngold's film music technique over today's film composers?
Extremely. Sometimes people say that when they hear Korngold's operas, they can hear it's film music. But the reason for that is because Korngold, along with Alfred Newman, Bernard Herrman, Max Steiner and their colleagues, was largely responsible for creating what we now think of as film music! Korngold brought operatic and tone-poem techniques into film music – using leitmotifs for characters and particular narrative threads, for instance. Composers today still do this. And his flair for using music to stir emotional responses in the audiences – with rousing, dramatic fanfares, sweeping melodies and many masterful imaginative strokes to create atmospheres of all types – has had a lasting effect. I think you can hear some of Korngold's fingerprints clearly in the music of John Williams, probably today's most successful film composer.
Q: Do you think that the film scores he composed affected the fame of his classical works after the war?
Unquestionably. This is the other part of the story of why Korngold was so neglected for so long. His success in film music made a terrible impact upon the attitude of critics, programmers, media chiefs – the people who wielded the power in the musical world. Audiences always loved Korngold. But critics disapproved of him, turning their noses up at him because he wrote film music! It was a kind of double whammy. First, he got thrown out of Vienna because he was Jewish. To save his skin and his family's, he had to take what work he could find in America, and he was fortunate indeed to be taken up by Warner Brothers. But then he was condemned for selling out – when he'd really had no choice whatsoever in the matter. Sadly, this story is very far from being rare for its time. Consider the lives of Kurt Weill, Hans Eisler, Berthold Goldschmidt… Fortunately, with the current inclusive musical climate in which a wide diversity of styles is accepted, we're now allowed to have some fun again, and Korngold has been welcomed back with open arms. It's just a pity he did not live to see it happen.
Q: How difficult is it to be a composer biographer?
It's very difficult indeed. First, however many years' work you put into your book, you are never satisfied with the result. Perhaps the more work you do, the more inadequate the final result is bound to feel. A biography is a bottomless pit: the more you dig, the more there is to be dug! Secondly, there's no money in it at all. To do it, you have to be rather a crazy, obsessive type – like me!
Q: What are your plans for the future?
Last year my second biography came out, also in the Phaidon series – this time, it was Gabriel Faure, another great favourite of mine. Now I'm not in a great hurry to write another musical biography, though I will certainly consider the opportunity should it arise. I'm currently concentrating on my journalism – I contribute regularly to The Guardian, BBC Music Magazineand Classic FM Magazine, among others. I enjoy having a life away from the desk – spending time with my husband, seeing my friends, going to concerts and films and theatre, gardening, or whatever. And I've written a novel, which I am hoping to sell to a publisher in the not too distant future. Should this succeed, I would be more than happy to spend the rest of my life writing fiction. On the other hand, the advantage of biography is that truth is always stranger than fiction! Who could ever have invented a story like that of Erich Wolfgang Korngold?
Originally posted circa March 2001 — reformatted March 2012